Rebar, Mesh and Construction Supplies (Pty) Ltd, trading as RMCS, opened its doors in 2008 and we are the leading manufacturer, importer and distributor of a wide range of state of the art products to the Construction, Formwork, Scaffolding, Concrete, Precast and Tiltup Construction Companies in Africa. Our success was achieved by providing Quality and best in it's class products, Excellent Service and Competitive Pricing.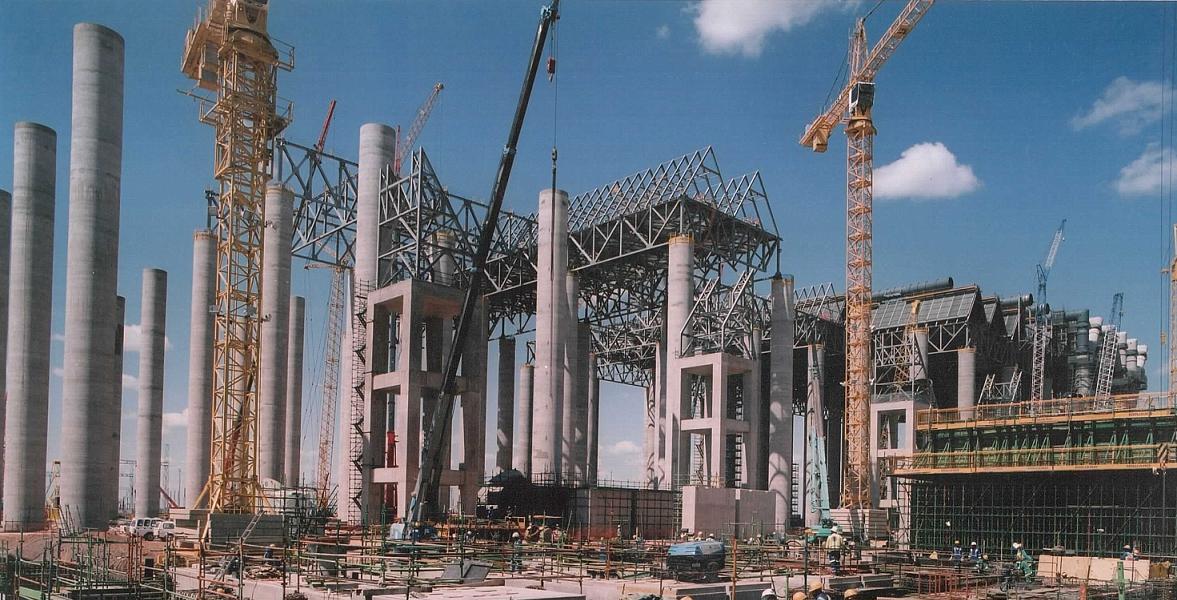 Products from RMCS have been used in some of the largest projects in South Africa and the African Continent.

Take 30 seconds and watch the videos here below to get a quick insight into the range of products that we manufacture or distribute?

The products mentioned in the videos may not include the whole range of products we supply. Call us with your requirements and we will do our best to help you?



Here below is a list of some of the products we supply. Click on the links for more information about these products.

Should you need a product which is not on the list, please contact us and we may be able to help you.
1,6mm Binding Wire for rebar fixing.

Orange or Yellow and Orange Barrier and Safety Netting.

Scaffolding Base Jacks.

Heavy Duty Electroplated Base Jack Nuts

Extra strength Concrete Bone Spacers.

BRECON Concrete Vibration Frequency Converters and Electrical Control Systems.

External Vibrators for the concrete compaction industry.

Diamond Dowels for Concrete Slabs.

External Vibrators for the Conveying Industry.

Concrete Vibration Technical Applications.

Internal Vibrators for wet cast concrete.

Brick Baskets / Scaffold hoists.

Circular or Wheel rebar spacers.

Plastic Corner Fillets or Chamfers.

Concrete Rebar Spacers or Cover Blocks.

Plastic Rebar Cover Blocks.

USB Green Damp Course.

Formwork Push-on Cones for Ferrule Tubing.

Formwork Plastic Ferrule Tubing for Tie-Rods.

Fiber Concrete / Cement Rebar Spacers.

Scaffolding Fixed Couplers.

Shutter Sealing Foam Strip.

Formwork Joint Seal / Shutter Strip.

Plastic Grouting Profiles.

Galvanised Hoop Iron.

KNIPEX Concretors Pliers for rebar fixing.

Manual rebar cutter and bender for quick on-site cutting and bending.

Omega Clip to securely join scaffolding uprights.

Orange Safety Netting for construction sites.

Permanent Push-on Cones for ferrule tubing in formwork

Plastic Rebar Spacers.

Portable Combination Rebar Cutters and Benders for quick on-site rebar cutting and bending.

Portable rebar benders for use on construction sites.

Portable rebar cutters for use on construction sites.

Rebar or Bolt Flush Cutting Saw.

Portable Steel Punches for flat bar or steel plates.

Rebar Centralisers for pile cages.

Clips for spacing Rebar in concrete.

Rebar Safety Caps to protect construction workers from piercing.

Rebar Straightners for in-situ straightning on construction sites.

Rubble Chutes to remove rubble or household waste.

Shutter tape is a pvc tape used for the sealing of joints in formwork.

Step Irons for sewer and drainage manholes or pits.

Swivel clamps / Couplers to connect scaffold tubing.

T-Bolts Scaffold Couplers.

Tiltup formwork System.

Water Stopper / Stops for formwork of hydraulic concrete structures.

Wire Grips and Pullers for bare copper cable, covered conductor and messenger wire.