About Our Rebar Spacers
Rebar, Mesh and Construction Supplies (Pty) Ltd manufactures all its rebar spacers or cover blocks at our manufactiring facilty at 571 Setter Road, Commercia, MIDRAND.

Our plastic rebar spacers, or cover blocks are made from the best recycled plastic materials. This is our contribution to rid the world of plastic waste. Our recycled raw materials are quality checked on a regular basis and only the best recycled materials are used.

Our concrete or fibre cement rebar spacers / cover blocks are made using only 42,5 strength cement from Afrisam or Lafarge. Fibre is added to our special concrete mix. Our concrete mix was designed to ensure maximum concrete strength. All our concrete rebar spacers contain fibre. Our curing process has been developed over many years. Regular tests are performed by certified concrete Labs, to ensure that only the best quality concrete rebar spacers are delivered to our customers.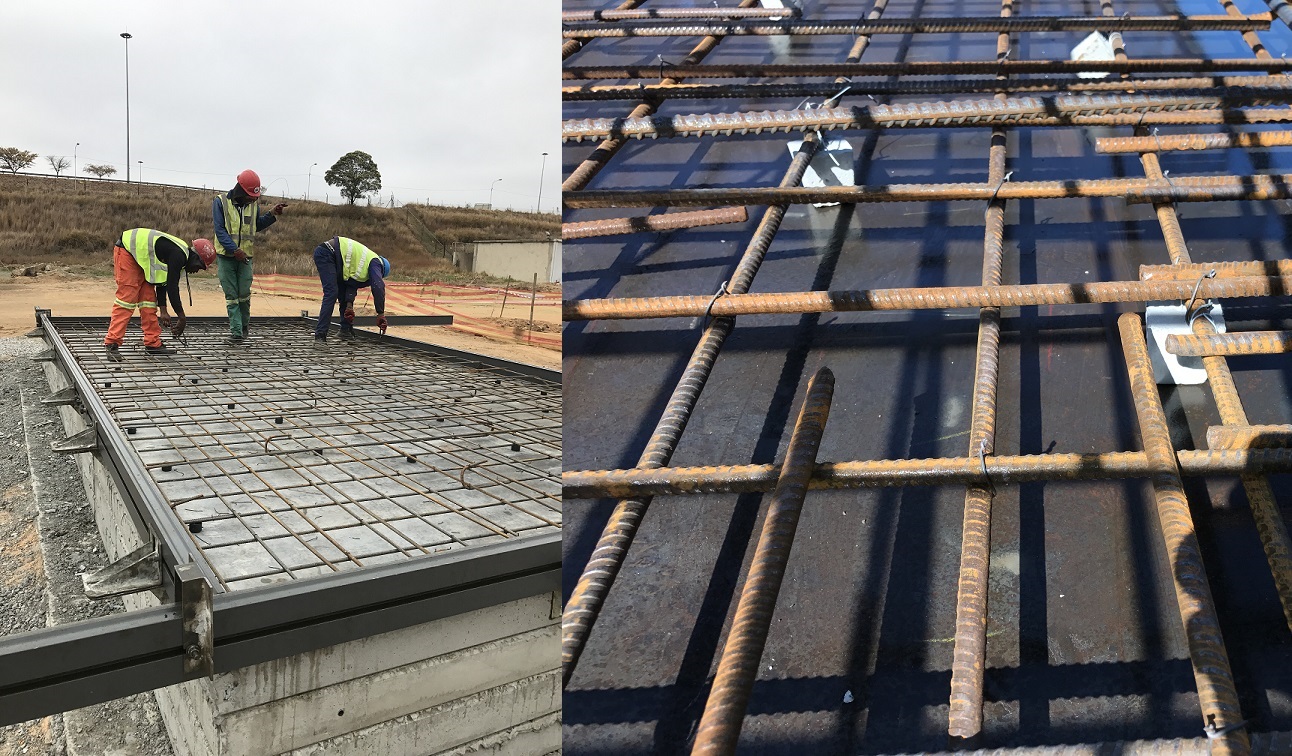 Watch the video here below and see the quality and strength of our plastic rebar spacers.