About Our Concrete or Fibre Cement Rebar Spacers
Rebar, Mesh and Construction Supplies (Pty) Ltd manufactures all its rebar spacers or cover blocks at our manufactiring facilty at 571 Setter Road, Commercia, MIDRAND.

Our concrete or fibre cement rebar spacers / cover blocks are made using only 42,5 strength cement from Afrisam or Lafarge. Fibre is added to our special concrete mix. Our concrete mix was designed to ensure maximum concrete strength. All our concrete rebar spacers contain fibre. Our curing process has been developed over many years. Regular tests are performed by certified concrete Labs, to ensure that only the best quality concrete rebar spacers are delivered to our customers.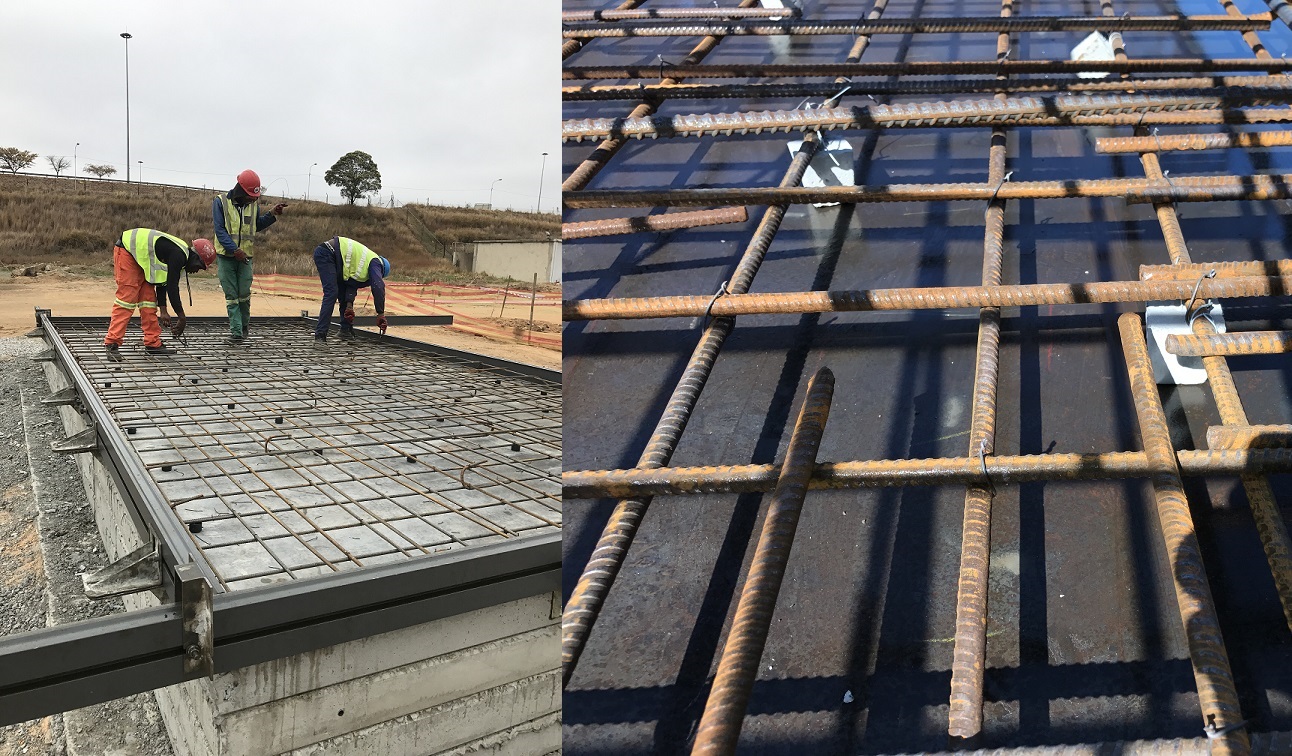 Products from Rebar, Mesh and Construction Supplies (Pty) Ltd have been used in some of the largest projects in South Africa and the African Continent.


Watch our astonishing video, here below by clicking on the play button? It shows you the quality and extraordinary strength of our concrete cover blocks.

We also ensure you of our professional customer service and support. Buy from RMCS and become part of a winning customer/supplier team.
DID YOU NOTICE HOW THE 16MM REBAR IN THE VIDEO, DEFORMS AND BENDS, BUT THE WEIGHT OF THE TRUCK HAS NO IMPACT ON THE RMCS FIBRE CEMENT REBAR SPACERS, WHATSOEVER.